Mediterranean salad with tuna melt and Beemster Young Belegen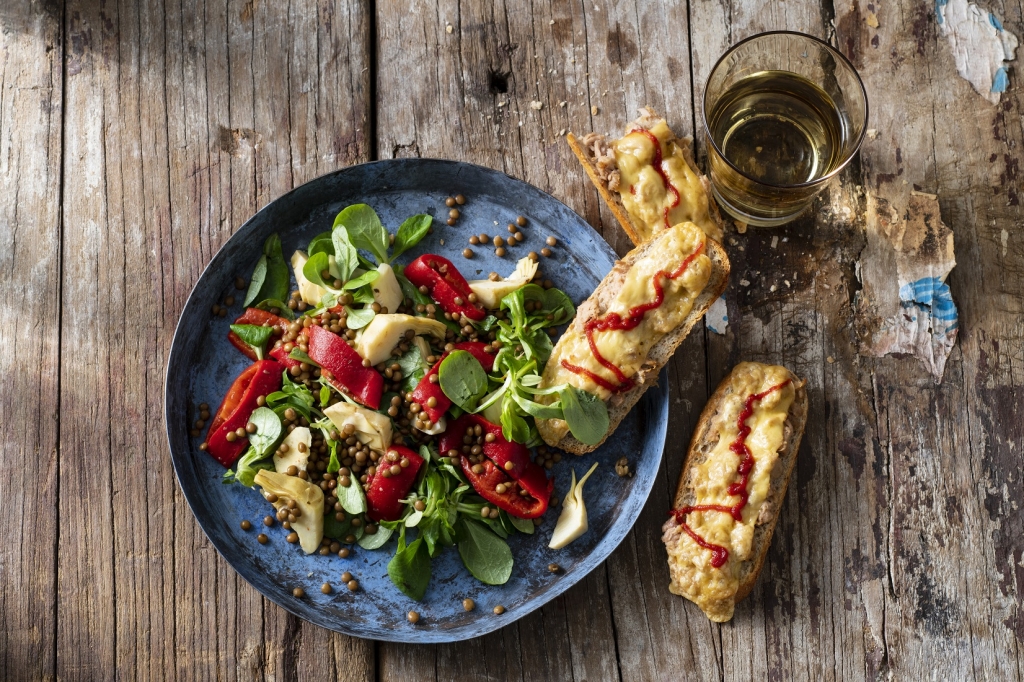 Main course. 1 person. Preparation 20 min.
Ingredients
80 g canned tuna in olive oil
1 slice Beemster Jong Belegen 30+
1 brown pistolet
160 g canned lentils
1 grilled bell bell pepper from pot + 1 tbsp. liquid
20 g corn salad
90 g grilled artichokes from jar
sriracha hot chili sauce to taste

Prepare
Preheat the oven to 200˚C. Drain the tuna. Cut the slice of cheese into 3 pieces. Cut the pistolet lengthwise into 3 slices. Divide the tuna between the sandwiches and spread the cheese on top. Bake about 5 min. in the oven until the cheese is nicely melted.
Meanwhile, rinse the lentils under cold running water. Cut the bell bell pepper into strips.
Place the lentils, bell bell pepper, corn salad and artichokes in a bowl and drizzle with the paprika liquid. Sprinkle with some pepper and salt, if desired. Drizzle the rolls with the sriracha to taste and serve with the salad.
Looking for other recipe inspiration? Then quickly visit our recipe page.