Classic pantosti with Beemster Belegen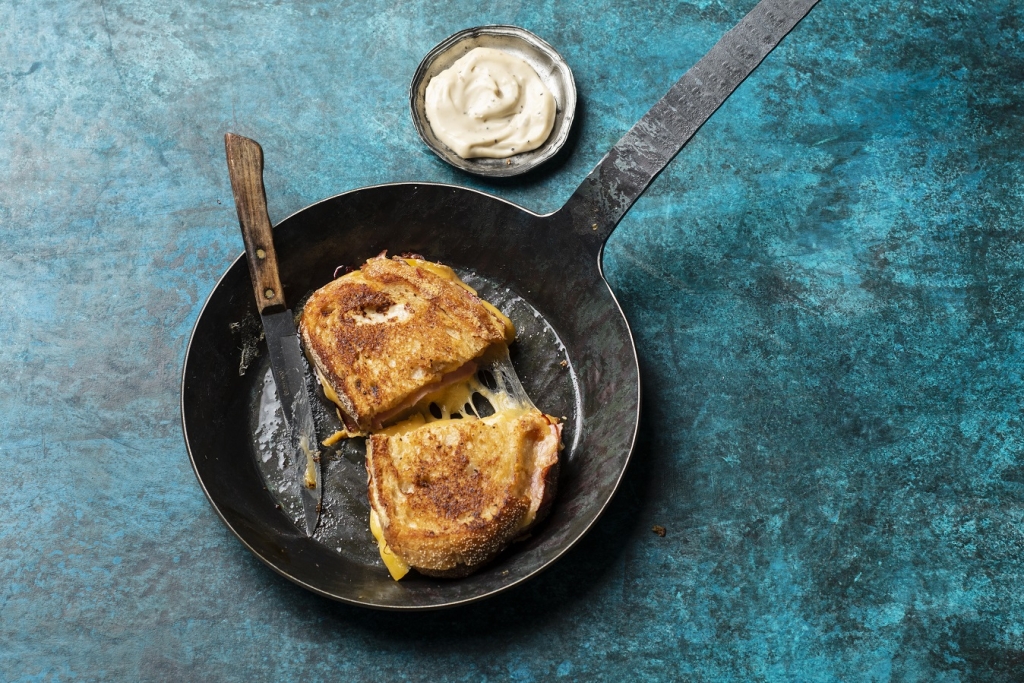 Lunch dish. 1 person. Prepare 10 min.
Ingredients
2 slices of sourdough bread
2 slices Beemster Belegen
1 slice of ham on the bone
1 tbsp truffle mayonnaise
Prepare
Spread 1 slice of bread successively with 1 slice of cheese, 1 slice of ham on the bone and another slice of cheese. Place the second slice of bread on top.
Heat a frying pan over medium-high heat. Spread the outsides of the sandwich with truffle mayo and fry for 6-8 min until golden brown. Flip halfway through. Turn down the heat if the sandwich gets too dark and the cheese is not yet melted.
Serving tip
Less is more definitely does not apply to truffle mayonnaise. So serve it as a dip as well.
Do you prefer a little more adventure when it comes to grilled sandwiches? Then try this hair saloon try.