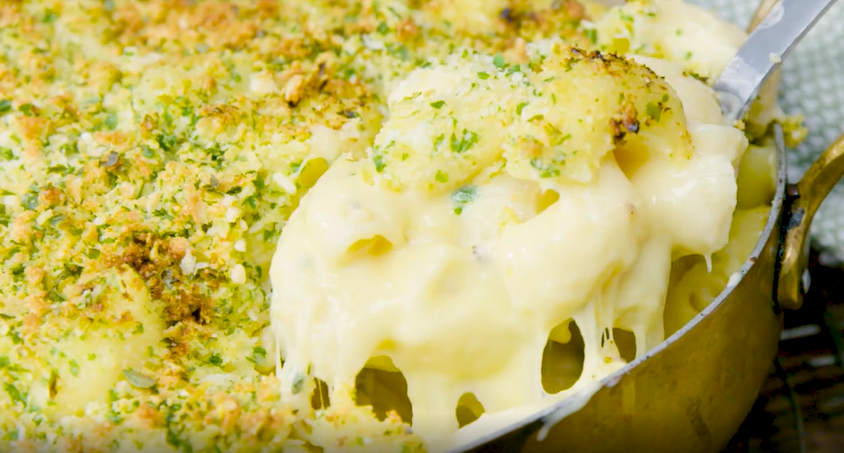 Main course. 4 persons. Prepare 20 min. Prepare 25 min.
Ingredients
120 g Beemster X-O®
250 g Beemster Young
250 g Beemster Royale
450 g macaroni
6 tbsp butter
45 g flour
1 liter of milk
1 clove of pressed garlic
45 g breadcrumbs
2 tbsp. dried parsley
Prepare
Grate the Beemster X-O®, Beemster Jong and the Beemster Royaal. Meanwhile, cook the pasta according to the directions on the package. Melt the butter in a frying pan, add the flour and gradually mix in the milk.
Add half of the grated Beemster X-O® and all of the Beemster Young and Beemster Royaal to the butter, flour and milk mixture. Stir well and then mix into the cooked macaroni.
Make a mixture of 1 clove pressed garlic, the remaining grated Beemster X-O®, the breadcrumbs and dried parsley. Sprinkle this over the macaroni and serve immediately.
Was this macaroni trio to your liking? Who knows, maybe the same goes for one of our other main dishes. You can check out all the recipes here.